Aluminium is the most abundant metal on earth and is one of the most common metals used in our everyday life. Think cans, cooking utensils, doors, windows, roofs, and more. It's also used in all forms of modern transport – cars, trucks, ships, planes, and even spacecraft! Why should this matter to you? Because there's a good chance you've got some end-of-life aluminium gathering dust that you can turn into cash!
What aluminium can I scrap?
One man's trash is another man's treasure when it comes to aluminium scrap. Aluminium cans are one of the most common and readily recycled aluminium products. In fact, if you're looking to educate the kids about the value of recycling, starting with aluminium cans is a great way to go. You will need to make sure they are clean and free of contaminants before they can be recycled. Other common examples include:
Cast aluminium cookware (e.g., skillets, baking pans, etc.)
Aluminium mag wheels
Window and door frames
Lawnmowers
Car and boat motors (drained of oil and fluids)
Outdoor furniture
Scuba diving tanks (they must be de-valved and cut in half)
When you bring your scrap aluminium to us here at Endless, you'll get paid top prices. We update our prices every Monday to give you the most accurate and up-to-date metal pricing. If you are a business looking for scrap metal bin placement and/or scrap metal collection services, we can help you out with that too!
For our current pricing, you can contact our team on 0800 44 88 99 from Monday to Friday (7am to 5pm), and on Saturdays (7am to 1pm).
How is aluminium graded and priced?
Find yourself a piece of aluminium that's as clean as a whistle and you'll be in with a grin. Clean means aluminium that's not mixed with steel (or any other metal, for that matter) and has no contaminants, like wood, glass, or plastic. The cleaner the aluminium, the higher the grade and therefore the price. Aluminium is weighed and paid for by the kilogram.
Domestic aluminium is essentially any scrap aluminium that's not extruded or cast with minimal contamination (such as oil, plastic, dirt, grease, paint, or anodised). This can include pots, roof sheeting, ladders, guttering, boats, some car bonnets, and window frames with rivets or screws. To be graded as domestic, your aluminium can be slightly 'dirty', like a ladder with rivets and joins for example.
Aluminium extrusion usually comes in the form of off-cuts or damaged raw material from aluminium joinery factories. It comes in different forms and can be powder coated, anodised, or mill finished. To be considered extrusion, it must be clean of all non-aluminium attachments and shouldn't include steel bolts, plastic, screws, or any other impurities otherwise it will be considered 'domestic' grade.
Aluminium clip is new, unused aluminium sheets produced from manufacturing off-cuts that are free from contamination with any other materials. For your clip to qualify as 'clean' it can't be painted or anodised. If you've got a boat or car motor, water meter, lawnmower, or even venetian blinds to scrap, these are usually irony aluminium, which is aluminium mixed with mostly steel and is graded as 'mixed metal'.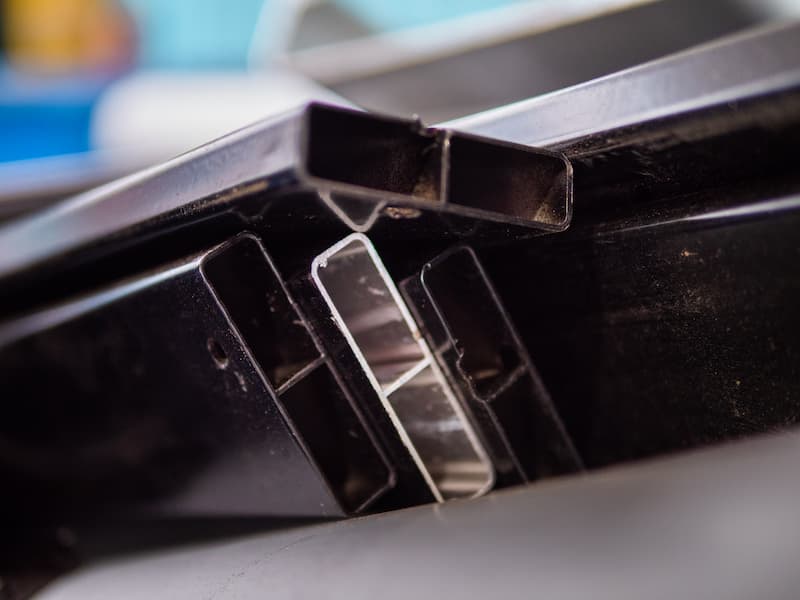 Not sure of the value of your scrap aluminium? Our team would love to hear from you, so feel free to send us an enquiry to find out what your scrap metal is worth in today's market.
How to upgrade and make more money from your aluminium scrap
So how can you be sure to get the most bang for your buck when it comes to scrapping aluminium? First things first, separate your metals so they're not graded as mixed. If you've got some items that are alloys (that is a mix of aluminium with another metal), set them aside from the clean aluminium.
When it comes to selling domestic aluminium, most yards will not allow more than 5% contaminants. Make sure your aluminium is in shipshape condition by removing any steel, plastic, and wooden attachments. There are a few more things you can do to make more money from your aluminium scrap, depending on what you've got, so let's get into the nitty-gritty…
Mag wheels
Be sure to remove the tyres as if they aren't, your mag wheel will be graded as irony aluminium. Hot tip – remove valves and wheel weights before you bring them in to get the best return.
Window frames
If aluminium window frames still have the glass in them, we're happy to take them, but there'll be a waste deduction made for the disposal of the glass. To get the best out of your metal scrap, safely remove the glass from the frame.
Aluminium wire
Aluminium wire or cable is mostly found in large electrical installations like power grids and large industrial applications. To get the most value, safely strip any plastic PVC from your aluminium wire as this will increase the grade.
Aluminium swarf
Also known as shavings, this is the dry filings/trimmings gathered from cutting in joinery factories and must be free from any other metal swarf.
If in doubt, our top tips are to keep your aluminium as clean as possible and separate your metals as thoroughly as you can. If you have any questions, you're in good hands with Endless.